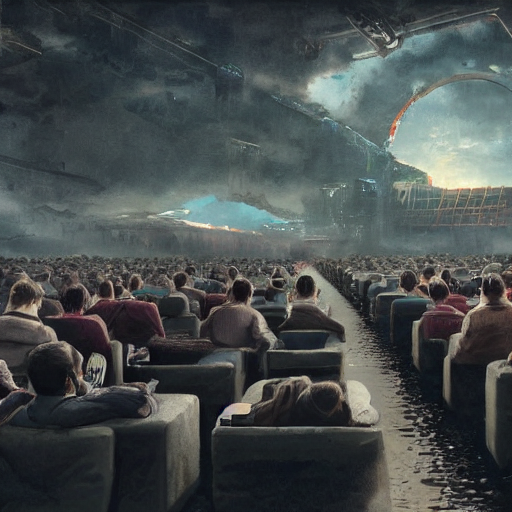 Join us in this panel discussion to learn how Artificial Intelligence and related technologies are reshaping the production and understanding of audiovisual culture
6 July 2023, 6:00 – 7.30 pm
King's College London, King's Building, Nash Lecture Theatre (K2.31)
Moving images are usually said to have 2 or at most 3 dimensions. If you suspect that your favourite films have many more, join us for a set of presentations and lively panel discussion on "high-dimensional cinema," and discover how Artificial Intelligence and related technologies are reshaping the production and understanding of audiovisual culture.
In this "meeting of the labs" event, a trio of experts in the computational analysis of visual culture come together to present their latest research and engage in conversation about recent advances at the intersection between cultural analytics, computational aesthetics, and machine learning. Join Mila Oiva, Nanne van Noord, and Daniel Chávez Heras, as they explore if and how high-dimensional cinema uncovers latent structures of meaning and pushes the boundaries of audiovisual creativity, from historical Soviet newsreels to contemporary Hollywood cinema.
Read more about the panelists and their presentations.
---
This is a public event part of the workshop Sculpting Time with Computers, co-organised by the Digital Futures Institute and the Department of Digital Humanities at King's College London. CUDAN participants are supported partially via the CUDAN ERA Chair project, funded through the Horizon 2020 research and innovation program of the European Commission (Grant no. 810961).
If you tweet or toot about this event, you can use the #kingsdh hashtag or mention @kingsdh. @kingsdh@hcommons.social (in Mastodon). If you would like to get notifications about similar events, you can sign up to this mailing list.
Any queries, please email daniel.chavez@kcl.ac.uk