Over the past year researchers and students at the Department of Digital Humanities, King's College London have contributed to a series of collaborative digital investigations into the online circulation of COVID-19 misinformation and conspiracies.
As part of a pilot on "engaged research led teaching" at King's College London, undergraduate and graduate students have contributed to projects developed with journalists, media organisations and non-governmental organisations around the world.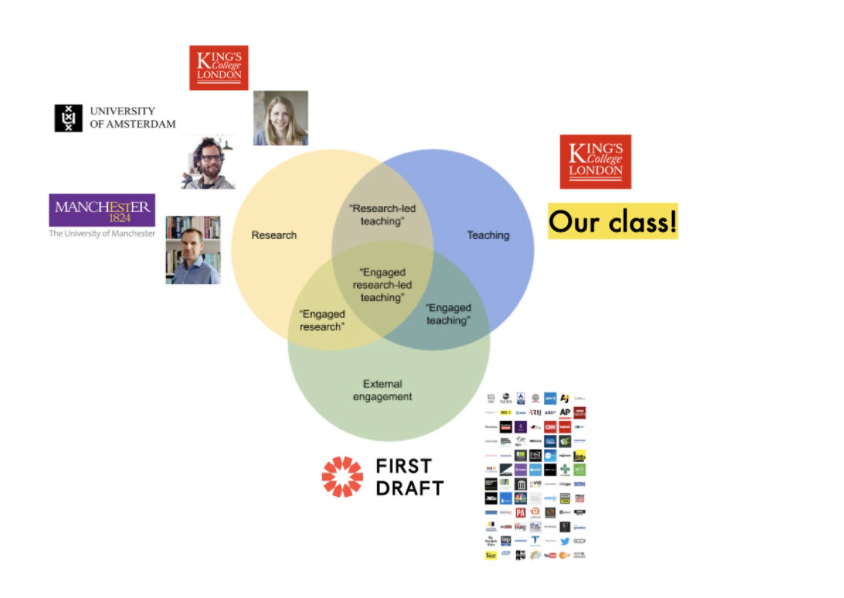 These were undertaken in association with the Arts and Humanities Research Council funded project Infodemic: Combatting COVID-19 Conspiracy Theories, which explores how digital methods grounded in social and cultural research may facilitate understanding of WHO has described as an "infodemic" of misleading, fabricated, conspiratorial and other problematic material related to the COVID-19 pandemic.
These projects led to and contributed to a number of stories, investigations and publications including: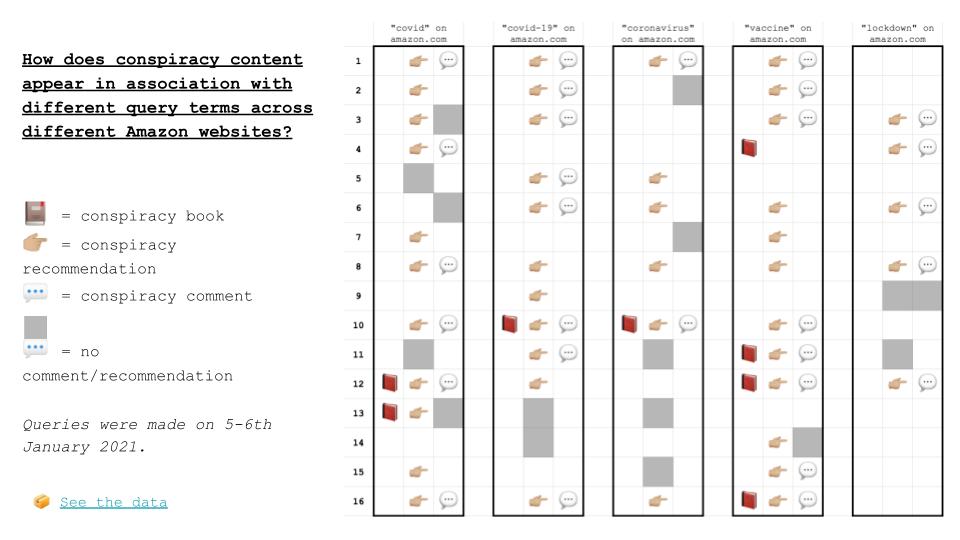 These projects and investigations were developed together with input and support from researchers at the King's College London, the University of Manchester, the University of Amsterdam, the OI Lab, the Digital Methods Initiative, DensityDesign Lab, the CNRS Center For Internet and Society and the Public Data Lab.
The projects also draw on approaches that are documented in the new edition of the Data Journalism Handbook (in a section on "investigating data, platforms and algorithms") as well as in the Public Data Lab's Field Guide to "Fake News".
Further details about the project are available at infodemic.eu, and details of further investigations, recipes and resources will be added to the Public Data Lab project page.