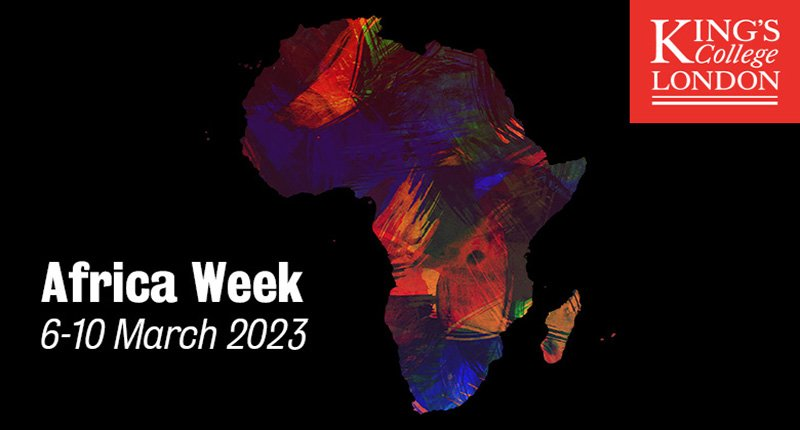 The Department of Digital Humanities' 'Going Global' seminar series is holding an online event as part of KCL's annual Africa Week on 'African languages and technological transformations: debating knowledge, rights and power on a digital continent'. Join Nanjala Nyabola (tech activist and researcher), Mohamed Abdimalik (data journalist); and Pete Chonka (lecturer in global digital cultures) on Zoom on Wednesday 8th March 2023 (4pm UK). The registration link is here.
Event details
As elsewhere in the world, African societies are grappling with the many implications of digital transformations in areas relating to the economy, media, politics and cultural expression.
Citizens, activists and researchers on the continent are increasingly interested in the power and value of data in different fields, but also in the many challenges related to digital harms, digital rights, surveillance and global power imbalances in technology development. Interlinked with these debates, digital transformations are also raising big questions about the future of languages on continent characterised by huge linguistic diversity.
Can people engage in debates about digitisation using indigenous languages?
How does linguistic colonialism manifest itself in digital technologies?
What are the implications of digital platform use for the future of African languages?
This Africa Week event (held in conjunction with the Department of Digital Humanities' Going Global research seminar series) brings together researchers, activists and practitioners who are engaging with these questions. In particular, it will showcase work that has been underway in different African contexts to develop indigenous language lexicons to inform, stimulate and open up discussions around issues of digital rights and transformations to wider groups of stakeholders.
This event is part of the African Leadership Centre's – Africa Week 2023 – taking place 6-10 March 2023.
This event is online only.
Speakers
Moderator: Dr Peter Chonka, Lecturer in global digital cultures at King's Department of Digital Humanities
Nanjala Nyabola, Writer, analyst and activist
Mohamed Abdimalik, Data Journalist