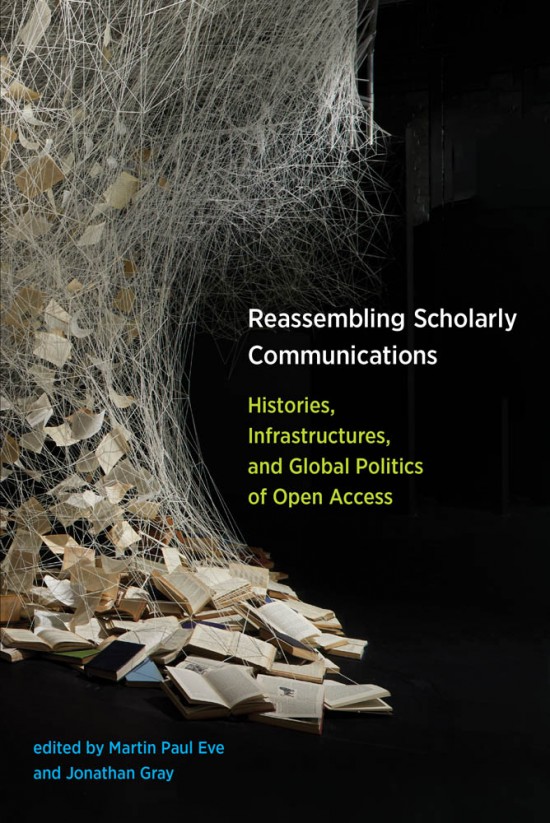 MIT Press have recently published a new book on Reassembling Scholarly Communications: Histories, Infrastructures, and Global Politics of Open Access edited by Martin Eve and myself.
The book aims to provide a "critical inquiry into the politics, practices, and infrastructures of open access and the reconfiguration of scholarly communication in digital societies".
My chapter, "Infrastructural Experiments and the Politics of Open Access" examines how scholarly communication infrastructures may be taken as both an object of research and a site of experimentation to explore questions of who has access, what counts, what matters, and how relations are organised.
The chapters in the book are also available as a set of open access PDFs to coincide with Open Access Week. The whole book is available as a single PDF here. Following is an overview of the table of contents with links to full texts of corresponding chapters.
You can also find our introduction and conclusion to the book as well as acknowledgements, bibliography and contributor bios.
Happy Open Access Week! ✨