Dr Güneş Tavmen, ESRC Postdoctoral Fellow at the Department of Digital Humanities, has recently published a research article entitled "Data/infrastructure in the smart city: Understanding the infrastructural power of Citymapper app through technicity of data" in Big Data & Society journal. In this article, Tavmen explores the infrastructural implications of a transport app, Citymapper, that is built on open data in London.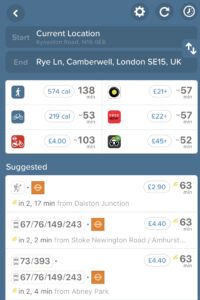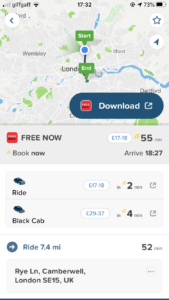 To do that, she studies the relation between data and infrastructure in a processual way in the urban context and argues that they are co-generated in a dyadic way. Subsequently, through this relationship, Tavmen explores how Citymapper app modulates the urban infrastructure through its data power while also transforming its users into environmental sensing nodes.
This article is produced as part of Tavmen's postdoctoral fellowship which she started in October 2019 at the Department of Digital Humanities, funded by ESRC. During her time at the department, she worked to disseminate and create impact from her doctoral research that looked into open data discourses and applications within smart city planning in London. Currently, she is working on a research project to study how mobile apps, and the data generated by these, modulate social, material, and technical infrastructure in data-driven cities.