Stephanie Grimes will be joining the Department of Digital Humanities as part of the flagship international exchange programme to advance research into technology and cultural heritage.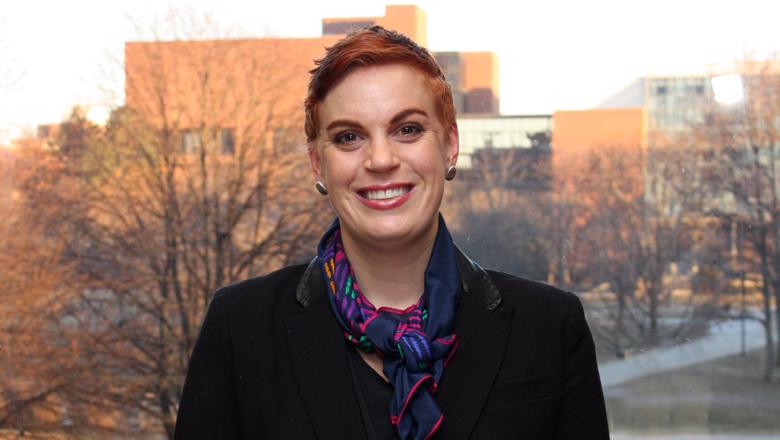 Congratulations to Stephanie Grimes, a PhD student who recently joined the Department of Digital Humanities, and has been awarded the prestigious Fulbright Scholarship to further her research into technology and its influence on public reception to ancient Roman art.
The Fulbright Scholarship is awarded to American and British students to deepen public knowledge, promote civic engagement, and develop leaders through education exchange programmes between students of the US and UK.
Stephanie will be supervised by Dr Stuart Dunn, Head of the Department of Digital Humanities, and will be using her time at King's to take an interdisciplinary approach to her research. She will use art history, museum studies, archaeology, and technology methods to gain a comprehensive understanding about how innovations shape the way people relate to the past.
Stephanie is both an art historian and digital strategist with close to ten years of experience combining expertise in cultural heritage with practical technology skills which she began as an Art History graduate student at George Mason University.
Receiving a Fulbright Scholarship is an incredible honour and one of my proudest professional achievements to date. I am particularly excited about the responsibility that comes with a Fulbright Scholarship, to promote international goodwill and cultural exchange. I think that now more than ever, this mission matters, and I feel truly overjoyed by the opportunity I have to discover ways to represent those values in my own research."– Stephanie Grimes
In the future, Stephanie hopes that knowledge around cultural heritage can become more freely accessible, and is discussed by large audiences from diverse backgrounds, both within and outside of academia.
"Professionally, I see myself maintaining this commitment both during and after my studies through publications, teaching opportunities, and museum work."
For more information about the Fulbright scholarship, please visit https://www.cies.org/.