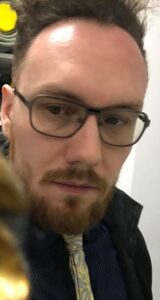 LEIF WEATHERBY is Associate Professor of German at NYU, co-founder of the Digital Theory Lab. His research focuses on philosophies of technology – especially the digital – Romanticism and Idealism, and political economy. His book, Transplanting the Metaphysical Organ: German Romanticism between Leibniz and Marx, tracks an early techno-philosophy in the doctrine he calls "Romantic organology." His ongoing work on the relationship between cybernetics and German Idealism has been supported by the National Endowment for the Humanities and the Alexander von Humboldt association. His writing has appeared in venues like SubStance, Grey Room, and the Los Angeles Review of Books. His other awards include Alexander von Humboldt Fellowship for Experienced Researchers (ongoing); National Endowment for the Humanities, Summer Stipend; Fulbright Research Grant, Visiting Scholar at the Max Planck Institute for the History of Science; DAAD Re-Invitation Grant.
---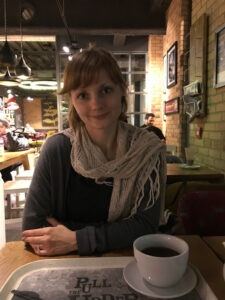 URSZULA PAWLICKA-DEGER is a postdoctoral researcher in the Department of Media at Aalto University and a member of Research Data Management Working Group at Aalto. She was a Fulbright scholar in the Creative Media and Digital Culture at Washington State University Vancouver and a visiting researcher in the English Department at Stony Brook University. Her postdoctoral research lies at the intersection of digital humanities and infrastructure studies. Her last publications include "Data, Collaboration, Laboratory: Bringing Concepts from Science into Humanities Practice" released in English Studies (2017) and the forthcoming article "Laboratory: A New Space in Digital Humanities" in Debates in the Digital Humanities: Institutions, Infrastructures at the Interstices (University of Minnesota Press). Currently, she is co-editing a special issue of Digital Humanities Quarterly on the topic of situated research practices in digital humanities. She has presented her research outcomes at various universities, including Harvard University, the University of Oxford, and the University of Helsinki. Over the years, she has published peer-reviewed scholarly articles and monographs. Personal website: http://pawlickadeger.com/
---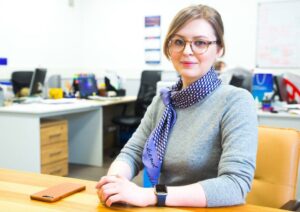 ANTONINA is an Associate Professor at ITMO University (Saint-Petersburg, Russia) where she teaches Digital Humanities and Digital Culture courses. She is a director of the International DH Research Lab co-directed by Professor Keramidas from NYU. As a PI, she manages two interdisciplinary projects funded by Russian Humanities Foundation. She is also a head of a newly launched MS "Data, Culture and Visualization", which aims at educating well-rounded data professionals who have strong statistical and technical skills combined with strengths in research, communication, and design. She regularly participates in various international conferences in the USA, Canada, UK, Malta, Finland, Estonia, giving workshops and presentations on different aspects of Digital Humanities. She is an author of more than 18 publications, and is currently working on a book "Generation Z on Digital Culture".
---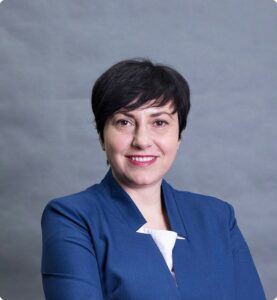 ANGUELINA is Associate Professor, and Director of the Center for Teaching, Learning, and Technology at the American University of Central Asia in Bishkek, Kyrgyzstan. Anguelina holds a PhD in educational technology from the Open University of the Netherlands, and has Masters degrees in Sociology, European politics, and Educational technology from the University of Nice- Sophia Antipolis, and the University of Liege. She is involved with, and heavily promotes teacher professional development, quality assurance educational technology, educational research, and digital humanities at the university. She is also part of SIG in Faculty Development and Information and Digital Literacies within the AMICAL consortium.
---